OPENERS: REFRESH BUTTON;
Still Writing His Own Script
By ROBERT JOHNSON
Published: July 24, 2005

A career spent founding and running companies, notably Tunes.com, that produce multimedia content has left Howard A. Tullman, 60, with a thirst to create some original material himself.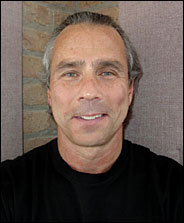 So he's shopping a screenplay and a book, both of which he wrote mostly on weekends.
In his day job -- make that "jobs" -- he is the president of Kendall College, a culinary arts school in Chicago, and chairman of two companies: Experiencia Worldwide, a company also based in Chicago that produces programs for fourth- and fifth-graders on entrepreneurship and the environment; and the Cobalt Group, in Seattle, a provider of Web services for car dealers.
Mr. Tullman is perhaps most widely known for running Tunes.com from 1997 to 2000. During that time, the company's projects included the addition of music archives from the late 60's to the late 90's for the Web site of Rolling Stone magazine. When Emusic.com acquired Tunes.com in 2000 in a stock swap valued at $130 million, Mr. Tullman headed in several directions.
"That seems so long ago," he said of his time at Tunes.com, "I guess because there's so much going on in my life right now."
"I'm up most mornings at 5:30," he added, "and I have a loft near the college that gives me about a 10-minute commute."
In some ways, he said, his responsibilities at Kendall College have been more like his entrepreneurial roles. He took the job in 2002 as a turnaround project when the college was in financial trouble. He sold Kendall's campus in Evanston, Ill., and moved the college to Goose Island, an industrial area on the Near North Side of Chicago under redevelopment. He has raised $50 million for Kendall, some of it from the sale of the old campus.
He is also trying to attract interest in his screenplay, called "Finders Keepers." "It's a story about some people who steal money from the president of the United States," he said. He has also retained a literary agent to sell his book, "The Perspiration Principles," which he describes as a how-to manual for would-be entrepreneurs.
He and his wife, Judith, have two daughters and a granddaughter. He does not take vacations, and he says he relaxes by reading at night. "I think when some of us buy books," he said, "we mistakenly think subconsciously that we're buying the time to read them."
Robert Johnson